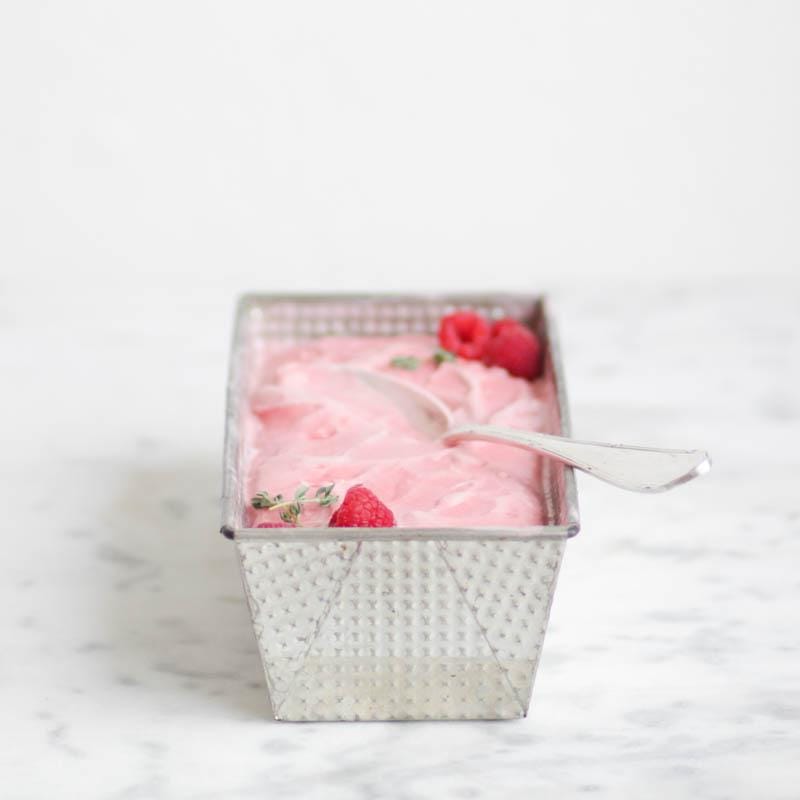 The summer is coming to an end (so sad!), so we're turning our tears into smiles, and planning a fun get together with some of our most favorite people. 
Our menu is inspired by all of the bright & colorful blooms & food in season at the moment. We think the menu should be easy, the accessories simple and the color theme bright & catchy. Get your pen & paper ready & start planning your soirée now! 
 The Spritz
Photo by: Elsie Green
Greet your guests with a classic Aperol Spritz. Garnish with some orange slice & thyme & pour into your favorite vintage glassware - viola! 
The Snack
Photo by: Elsie Green
Pair your spritz with other little snacks, like fresh peaches and roasted almonds. Display on your most favorite cheese board. 
The Salad 
Photo by: Elsie Green
Make a simple salad with watermelon, cherry tomatoes and a little feta. We found this delicious recipe here. Check it out. 
The Dessert 
Photo by: Elsie Green
Ice cream is intimidating, but homemade sorbet?  Easy as can be. We like this recipe for a simple sorbet that will end your fête with a splash.  
Or you can really just relax and serve half baby watermelons with silver spoons.  We can say from first hand experience that it's a crowd pleaser.  
Lastly,  enjoy our End of Summer Playlist here.   
Simple right? Now it's time to relax & enjoy those last lovely days of our favorite season.  
XxEG