Elsie's Edit | Home Tours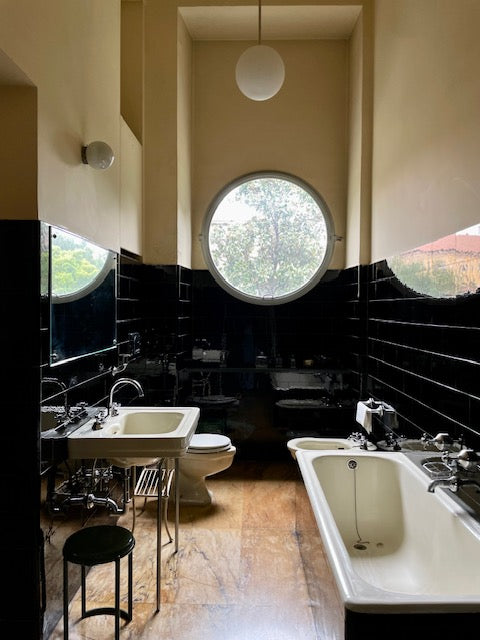 On a recent trip to Milan, we spent an afternoon touring the impeccably designed Villa Necchi Campiglio. The experience was incredibly inspiring, and since then, we've made sure to include a home tour or two in every travel itinerary when visiting a new city. Today, we're sharing a list of our favorite architectural gems to tour on your next travel adventure. Pro tip: Book your tickets in advance; the most popular homes to visit have limited openings for tours and you'll want to make sure visitor hours align with your itinerary.
Be sure to bookmark this page and add it to your Pinterest travel board; we'll be updating it regularly as we continue to travel and discover new home tours to visit around the world.
| image courtesy of setdeco |
STATESIDE
Los Angeles, CA
New York City, NY
New Canaan, CT
Concord, MA
Louisa May Alcott's Orchard House
Malvern, PA
Bloomsfield Hills, MI
ITALY
Milan
Torino
| image courtesy of Like Love Do |
FRANCE
Giverny
Roquebrune-Cap-Martin
| image courtesy of Pinterest |
SPAIN
Barcelona
| image courtesy of Openhouse Magazine |
MEXICO
Mexico City