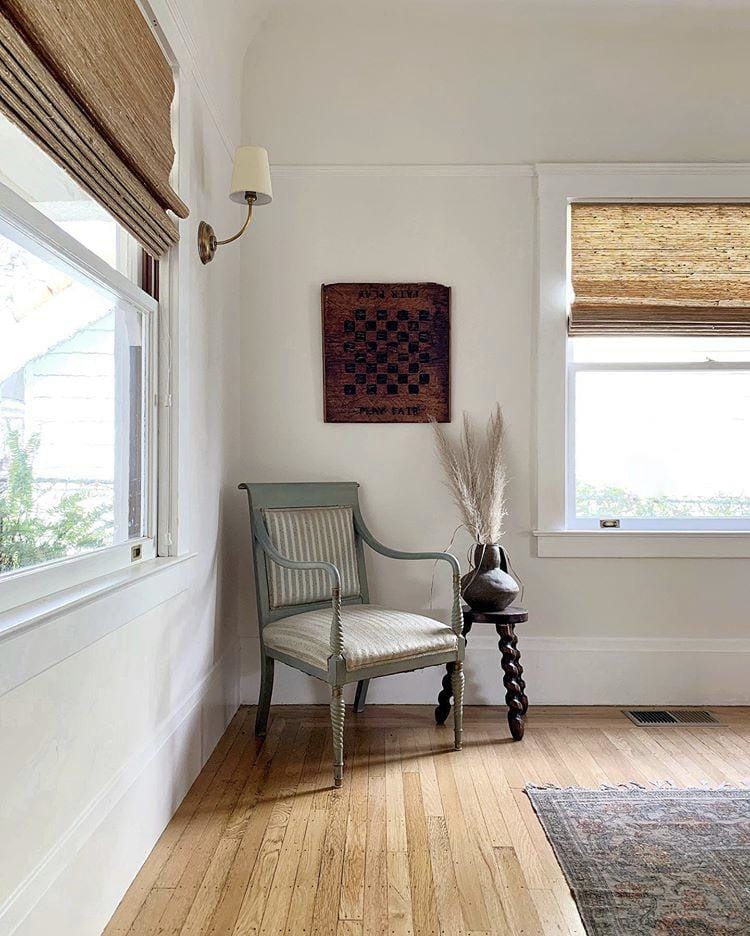 Now more than ever, our homes are our safe havens. If you have children of school age then your home may now be serving as a school house, and if you're working from home, it is now likely your office as well. As such, we feel that it is wholly appropriate to want to show your space a little extra love at the moment. We've been rearranging in our own homes and playing with the placement and styling of some of our favorite Elsie pieces. We love how small changes can freshen up a room and shift the energy of a space or occasion.
x
Some Elsie pieces styled beautifully in your homes.
x

our Stoneware Crock makes a lovely vessel for wooden spoons & cooking utensils in this pretty kitchen.

morning coffee made even better served in these lovely french cafe glasses.

we never tire of a vintage portrait, finding that it always adds a layer of interest and character to a room.

our tip for creating a cosy space - place candles throughout the home for a calm & relaxing ambience.

a vintage side table vignette making a strong case for minimalism.

we love to use found unique stoneware pieces as vessels for foraged flowers but also think they are beautiful used as decorative objects styled on their own in bookshelves, on coffee tables or on a mantle.
if you know us well then you know how we adore our Moroccan Baskets. this one sits pretty here on its own but we also think they are a chic solution for storing throws and keeping children's toys organized.

we've pulled out our french flatware sets that we typically keep stored away for special occasions and  have been using them at dinner throughout the week to add a special touch to our meals at home.
x
We always love to see how you style your Elsie items at home. Tag us in your photo's on instagram!
xx, The Elsie Team