Finishing Touches | Our Guide to Collecting Art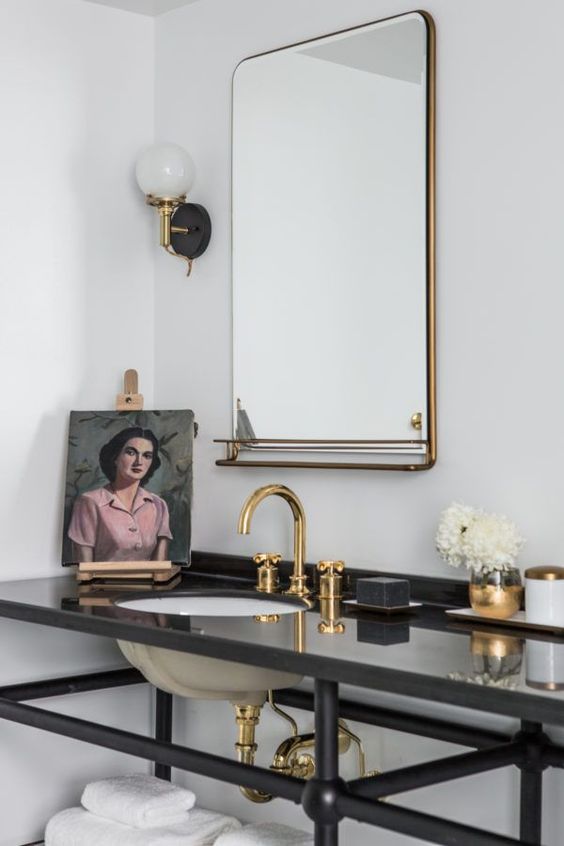 | image courtesy of apartment 34 |
| image courtesy of pinterest |
Everyone who works at Elsie Green has a propensity to collect or create art in some form.  We are curators, painters, photographers, sculptors, potters & wood workers.  But we're also stylists, always looking for the perfect art piece to strike the right mood in our own homes. 
| image courtesy of ello blog |
   Where to start is always the question. We think treating art like jewelry is the key.  Some pieces are like cocktail rings, special enough to stand on their own.  Others are like dainty bracelets, meant to be appreciated in groups.  Sometimes a piece of art in an unexpected color can bring a room to life.  And sometimes a quirky piece is just for fun. 
| image courtesy of flickr |
For a very special piece, we favor a strategy of leaving some light and air around it to allow it to be a focal point.  Hang it at the end of a long hallway, or in a stair well with a pretty gallery light.  We love the austerity and discipline of a single piece of art hung on a vast wall.  
| image courtesy of @nick_nemecheck |
For collections, we prefer to hang them as collections rather than place them around the house.   It helps if there is a visual thread holding your collection together such as a curated color palette or framing all the pieces in with the same frame molding. 
| image courtesy of pinterest |
For the quirky costume jewelry of your collection, have some fun.  Hang those pieces in unexpected places or use them in unexpected ways.  One of our stylist friends places flea market canvases on her coffee table along with her design books.  So chic.  
| image courtesy of heather bullard |
Most importantly, build your collection of art over time.  Just like you wouldn't buy all your jewelry in one day or even one year, take your time to select pieces of art that you truly love.   Curating an art collection is a life long process.   And if it's done with patience and care, your home will be a jewel box.