Curator Spotlight | Terra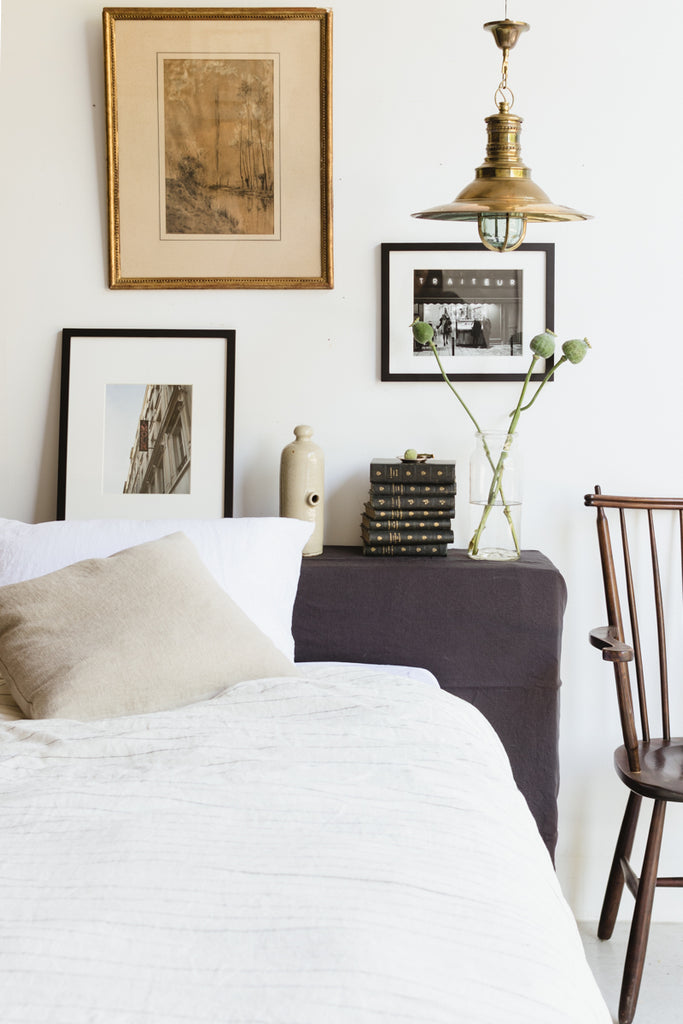 You can't help but be an artist or a curator of some kind if you work at elsie green.  So we all have a special place in our hearts and our homes for the unique pieces of art that we find in our travels.
Each month, we'll be featuring a monthly curator whose selected art edit will be on exhibit at The Annex. Our featured curator for the month of June is Terra. Read along for her perspective on art as well as a bit of advice for those who are just beginning their collections.
Do you have a favorite art medium? If so, what is it?
I love antique oil paintings.
What was the first piece of art you invested in?
An Antique French landscape oil painting dated 1890. I purchased it from Elsie Green and its still in my home today.
What is your most cherished piece from your personal collection?
I have an Antique French painting of a Mother, Child with cows that is my most treasured piece.
Do you have a favorite artist?
I do not.  I've found I just like what I like.
The most memorable museum or exhibit you've experienced?
Musée d'Orsay hands down.  Laurie took me when we traveled to France for an Elsie Green buying trip.  So many beautiful historic pieces all in one place.
Any advice for someone who is just starting their art collection?
Don't push yourself to like something.  The right pieces will speak to you.
Shop Terra's Curated Edit >