From the Archive | Creative Workspaces We Love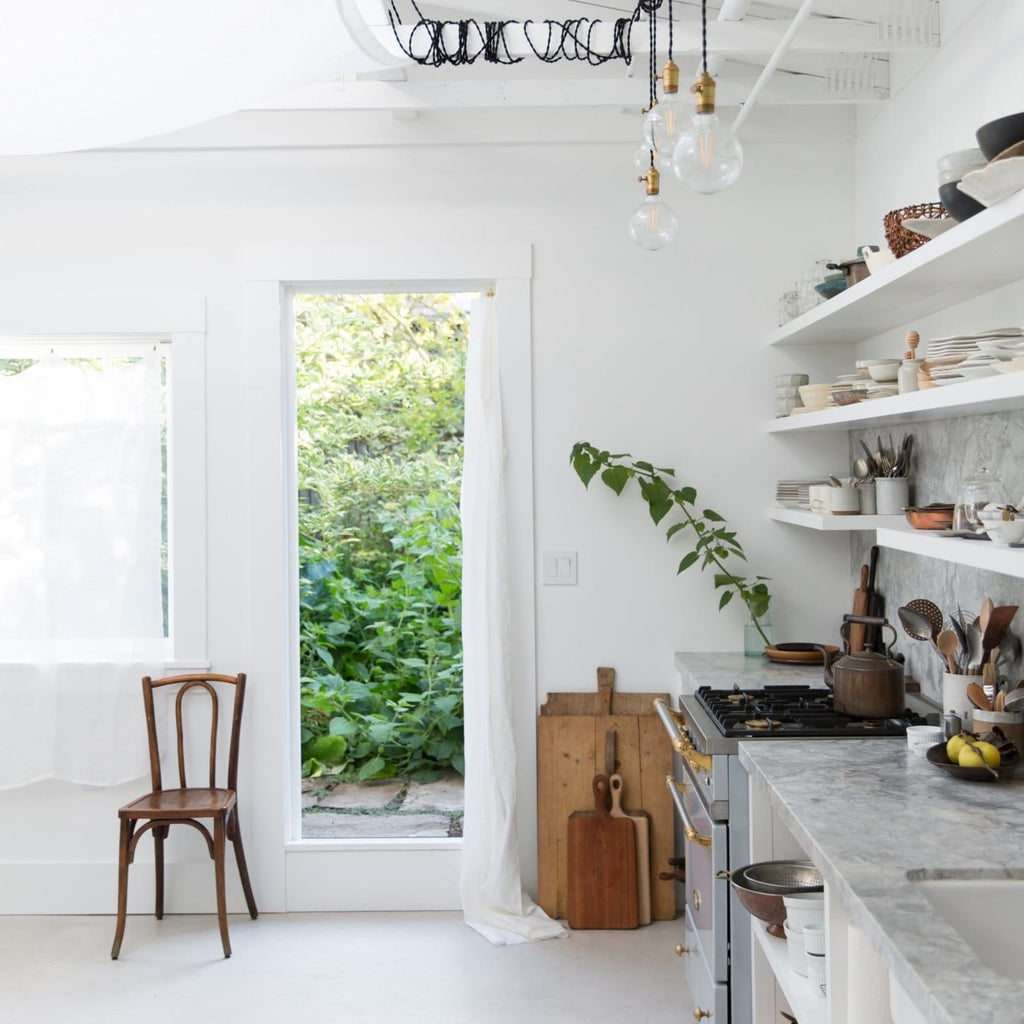 As our team at Elsie Green and most creative entrepreneurs know, there are usually no two days that look the same during the work week. Photoshoots one day, merchandising the next, another filled with off-site visits, prop-shopping, and client meetings. While the constant change of the week can be a lot at times, it also allows the beautiful luxury of working from a variety of environments. If you are juggling many projects it is so important to stay energized and one of the easiest ways to do so is to find surroundings that inform and inspire your work.
These are a just a few of our favorites and why they make such great locations to help your creative visions come to life:
x
The Elsie Green office and warehouse - Okay I know I'm biased by starting off with this one but who can blame us? With so many beautiful vignettes around every corner, endless props and decor and several private offices to escape to throughout the day, we can't help feeling extra lucky about having this one in our back pocket.
Another gorgeous space that's in high demand for location shoots and small events and for good reason is
The Farmhouse by West County California
. This stunning vintage barn and farmhouse, located in Sebastopol, CA, was restored by talented photographer Michelle Pattee and is flooded with natural light, beautiful surroundings and unlimited photo-ready backdrops.
Speaking of renovated barns - we are majorly swooning over the studio of the wildly successful food blogger Tieghan Gerard of
@halfbakedharvest
. The two-story workspace features high ceilings, a super open floor plan, a stunning and expansive kitchen, prop room, gathering spaces and more. Basically any creative's dream do-it-all space. This beautiful barn exists on Tieghan's property in Breckenridge, Colorado and we can only imagine the fun that happens here on a daily basis!
While on the topic of food styling - back in our backyard of Berkeley, CA exists another one of our favorites. Erin Scott's studio-kitchen in her backyard garden is another beautifully lit and perfectly designed workspace. Her shelves are filled with an eclectic mix of old and new dishes, gorgeous hardware details and lots of open space, meaning flexibility for various shoots. We love that her office desk and kitchen exists in the same space - making it extra easy to go from concept to creation!
Those days that require more administrative tasks or computer work still deserve to be fueled with inspiration as well! One of our favorite places to hunker down and get cozy is
@grace_cottage
 at Grace Ranch Sonoma. Recently redesigned, and infused with Elsie Green details, this interior space is usually filled with Airbnb guests, but whenever there's an opening we love to curl up next to the fireplace and get to work. And if we happen to need a break from looking at our computer screens, we just step outside for a visit with the horses and chickens, grab a snack from the garden or stop by the art studio next door. Being surrounded by the best of Sonoma County nature is an instant way to re-energize and re-inspire our creative work.
 x
We're always on the hunt for more charming and well considered spaces - let us know if there's another workspace that inspires your creative work. We'd love to hear about them! 
For more inspiration, take a peek at these posts >