Creative Retreat: Grace Cottage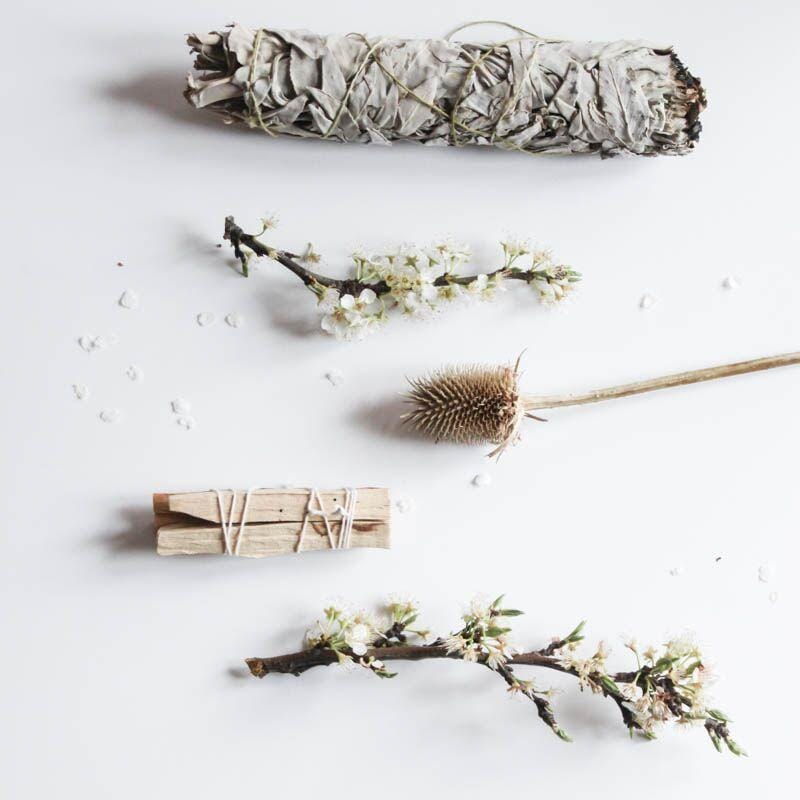 Over the last several months, when I wasn't at Elsie Green, there's pretty much only one place you would have found me: Grace Cottage. Once my family stumbled upon a charming little fixer upper property on the Russian River, we quickly began daydreaming of all the design possibilities and potential gatherings to come.
When designing Grace Cottage, we wanted to curate a space that really personified rest - of the mind, body & soul. We dreamt of it being a retreat and wellness space for creative workshops to take place, yoga to be practiced on the lower deck, local & organic beautifully curated menus to come to life, & for deep, purposeful conversations to be had & relationships to grow, with yourself & your fellow travelers.
As the development of the design elements of the cottage came to completion, of course including a large collection of Elsie Green treasures, naturally it felt like a no brainer to bring my two worlds of design and retreat together and invite the Elsie Green gals into the space for a couple of days of relaxation, inspiration, the celebration of nature and creative intentionally.
When the gals arrived I wanted to set the tone for the peaceful, relaxing getaway. The flickering of the wood stove fireplace, gentle sounds of the Grace Cottage playlist (
listen on Spotify
), simple & natural scents of  my favorite candle, in addition to the sound & image of rain pouring on the roof & river made for quite an enchanting start to a beautiful retreat.
The gals were greeted with some Moroccan market totes stuffed with a combination of beautiful goodies from Elsie Green & a few local personal touches. We settled into our respective cozy bedrooms, cleansed the space with a homemade sage bundle & then eagerly proceeded to the first activity.
Luckily, we had a brief break in the rain so we decided to walk around the neighborhood & forage for a couple of branches & blooms for the dining table later that evening. When we were forced to retreat inside due to the returning weather the gals were greeted with crudité & cheese platters & we snacked in leisure while soaking in the sound and sight of the rain all around us.
Next we indulged in a lovely self-care moment of homemade facial steams that included a mix of botanicals such as dried rose petals, calendula and chamomile flowers & fell even further into a relaxed state. While we enjoyed this session of skin-care, we simultaneously switched off turns reading each other's tarot cards. We practiced vulnerability as we opened ourselves to what the cards had to offer & each journaled about our reactions to the experience & how we planned to incorporate those learnings into our lives moving forward. Full of gratitude & inspiration we had some free time to just take in all the cottage had to offer us in that special moment in time.
As I prepared the evening's meal, the gals styled up the dining table, full of tiny charming details. The menu featured tons of seasonal, local ingredients including a decadent dish of linguine with clams in a white wine, garlic and herb sauce & a chocolate orange lava cake with chocolate and sea salt dipped orange slices for dessert. Happy & full, we finished the night with another discussion prompted by some questions from the latest Darling magazine. We went to bed with our stomachs & hearts feeling satisfied & were inspired to continue opening our minds to new possibilities through the rest of the retreat.
The next morning we enjoyed another healthy & nourishing meal including a garden frittata with vegetables & eggs from Grace Ranch & warm pot of French pressed coffee. We finished off the retreat by spending some time creating five year vision boards, allowing our freshly rejuvenated selves to dream big & celebrate the power of intentional manifestation. There's nothing quite like surrounding yourself with a bunch of powerful, supportive women who allow you to express your most authentic self & be accepted & cheered on in your efforts to accomplish any of those small or big dreams.  Feast your eyes on more images from the retreat
here
.  
I am full of gratitude to have been able to host Elsie Green for this brief but significant experience and hope to share our little slice of peace in Sonoma County with any & all of you as well.
"In every walk with nature one receives far more than he seeks." - John Muir
With Love,
JKS