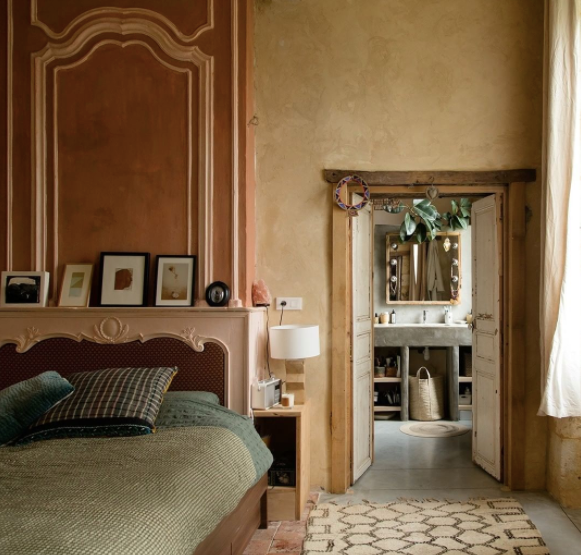 | image courtesy of the socialite family |
We're craving warmth and light as we inch closer to spring. Our color crush for February was inspired by Madewell's recent collaboration with Backdrop on a brand-new color. Called Studio Hours, the warm taupe feels comforting and nostalgic; a tone that transports us to some of our favorite past travel destinations like, Marrakech.
Scroll through for a round up of our favorite inspiration photos, and then head to the EG online shop to find the perfect piece to add a pop of this warm tone in your own home.
| image courtesy of @colinking |
| image courtesy of @sepijaan |
Shop the Elsie Green edit:
1. Bernardino Vintage Runner 2. Linen Block Printed Pillow Cover 3. Brigida Vintage Runner 4. Washed Linen Duvet Cover 5. Large Mustard Pot 6. Freya Linen Throw 7. Vintage Berry Bowl 8. Tierney Vintage Runner 9. Pair of Washed Linen Pillowcases 
Looking for more color inspiration? Take a peek at these posts: