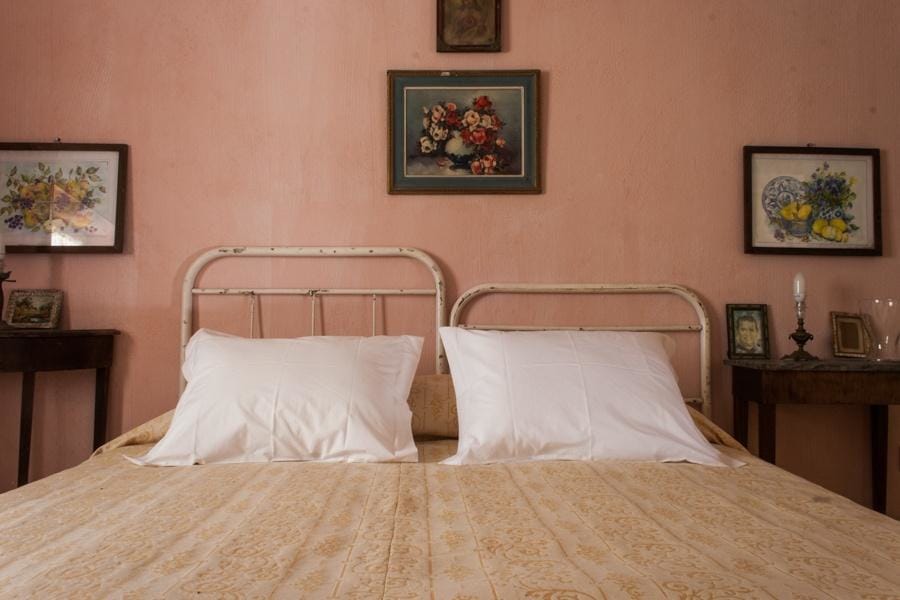 | image courtesy of remodelista |
If the feeling of romance was a color, it would be warm shades of peach. Our color crush for the month of March has us looking ahead to warmer temperatures and the romance of springtime and summer.
We love when a scent or color evokes a specific feeling, and these peachy hues transport us to the Medina in Marrakech and leave us lost in daydreams about a Mediterranean getaway. We're longing for travel and the excitement of exploring a new destination, but for the time being we are evoking memories from past travels through beautiful images that inspire us. 
Pour a glass of wine or cup of coffee and take a little time for yourself to scroll through the peachy eye candy we've rounded up for you.
| image courtesy of architectural digest |
Shop the Edit:
1. Frankie Linen Bag 2. Cecilio Vintage Rug 3. Framed Portrait Sketch 4. Washed Linen Duvet 5. Twist Beeswax Tapers 6. Freya Linen Throw
For additional inspiration head to our pinterest where we have a board especially dedicated to our new favorite color.