Mimosas in Champagne Flutes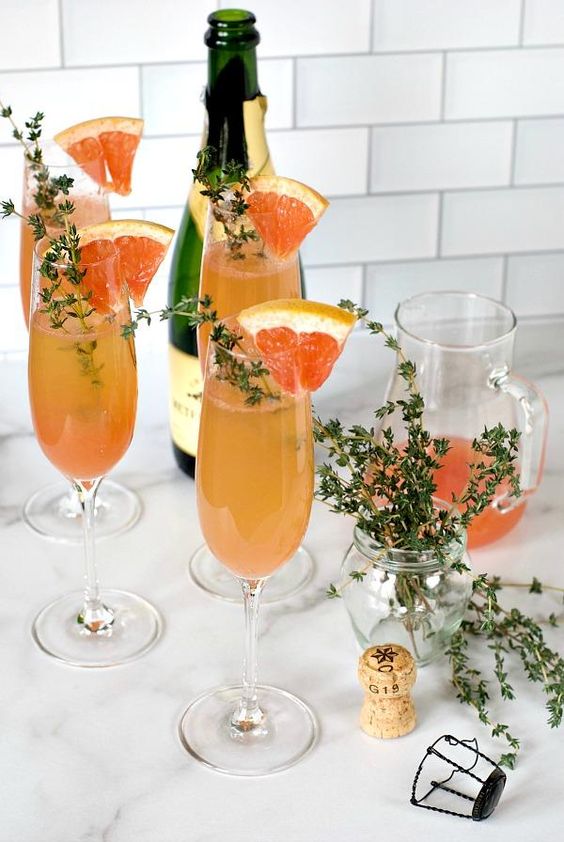 I via I
Despite their name, champagne flutes can be used for various drinks. Our favourite, mimosas. They are easy to make and even easier to drink. What's not to love?
Mimosas are comprised of two main ingredients; orange juice and sparkling wine. We like to use freshly squeezed orange juice and a dry sparkling wine. The sweetness of the juice is more than enough, and the fresher the juice, the more flavourful and delicious. Once you have your ingredients sorted, its all about perfecting your ratio. Everyone has a different preference but we like to make them half-half. 
And of course, we serve them in champagne flutes for added flair. If you can, allow your flutes to chill for a while before serving.  It will help you, and your drink to stay cool for longer. 
Cheers!
Pop! Our Favorite Champagne & Sparkling Wines