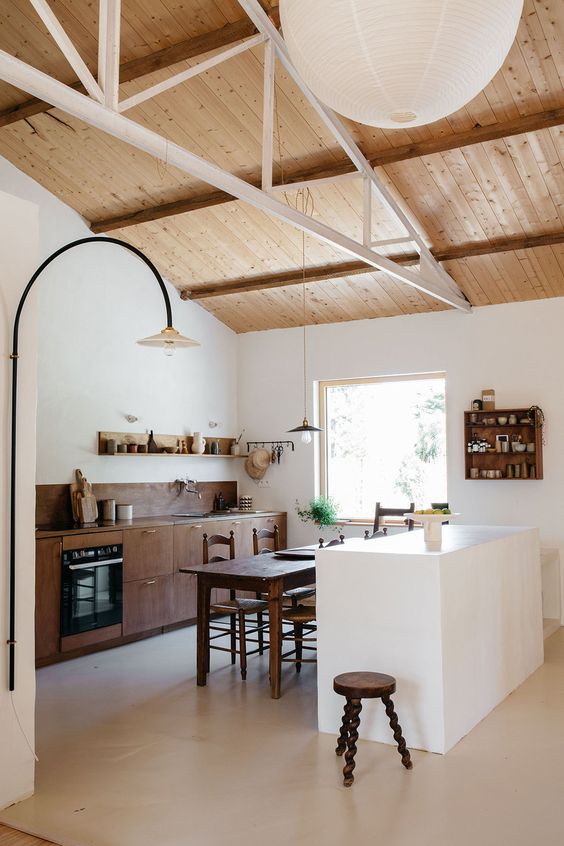 | image courtesy of domino |
With the change of each season, we like to think about how to freshen up our favorite spaces at home. We always begin with the area's where we spend the most time, and for most of us, that space is the kitchen. 
We've rounded up a few of our favorite styling moments for the kitchen and we'll be referencing the images below as we rethink styling in the space where we most often gather with our loved ones to share meals and build core memories.
| image courtesy of west elm |
Shop the Elsie Green French kitchen edit.
1. Vintage Stoneware 2. Dinnerware 3. Vintage Copper 4. Vintage Bread Boards 5. The French Bath 6. Glassware
See What's New at Elsie Green >
Read more musings from the Elsie Green team >
Photo Essay | Color in the Kitchen
Our Favorite Cookbooks for Fall & Winter